Take a Trip Down Memory Lane With Operation Footlocker!sm
Have Fun — Share Memories!
Invite Operation Footlockersm to your reunion or community event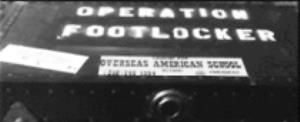 "The traveling footlocker" is full of objects and photos donated by Military Brats. It is certain to uncork memories and prompt story-swapping.  This is how we Brats connect to our lost childhoods, and celebrate the unusual way we grew up.
Your "Home Town" comes to you!
Operation Footlocker grew out of a discussion in 1996 on the Military Brats of America bulletin board on AOL concerning whether there should be a monument erected to honor military brats and our role inside the Fortress (my term for military culture). Their discussion was very interesting and at one point took a humorous turn–someone posted the idea that maybe what we should have as most symbolic of our rearing is not a monument in stone somewhere (at least, not yet) but a footlocker that travels around and never stops for long. Some of us spotted the potential in that idea and got really excited: The Footlocker (as it quickly became capitalized in our minds) could travel from group of brats to group of brats, and each time, with local publicity, be an occasion for brats to come together and swap stories, celebrate, and in various ways pay tribute to our roots.
To book "Operation Footlockersm" for your reunion or other event, contact: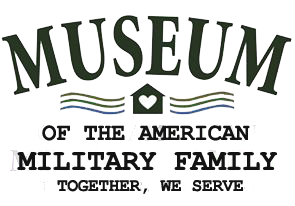 Museum of the American Military Family
Phone (505) 504-6830
Operation Footlockersm is a collaborative partnership between Military Brats, Inc. and Museum of the American Military Family
Operation Footlockersm, the Military Brat Mobile Museum, managed by the Museum of the American Military Family & Learning Center in Albuquerque, New Mexico, and Operation Footlocker, an educational program of the National World War II Museum in New Orleans, Louisiana, share a similar name and mission, but are two separate entities with no ties except friendship and an interest in the U.S. Military and its history.